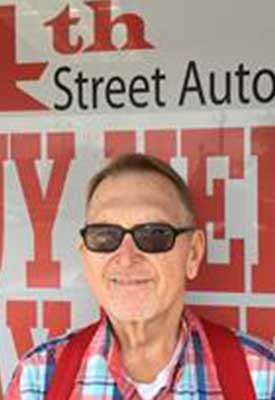 This is Tom Mills. He has been a salesman for 4th Street Auto for 29 years. Tom works hard for his customers and shoots straight with everyone. He also worked at Jim Browns Auto Sales. If you bought from Tom in the past (4th Street Auto or Jim Brown's or just in the market), then Tom would love to help you buy your next car.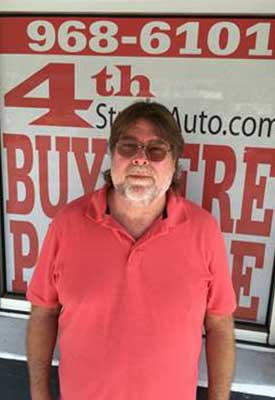 Say Hello to Robert Bishop, he has been in the car business for 36 years & with 4th Street Auto for 6 years. Robert has sold cars for AutoSmart, Fairdale Auto and Dixieland Auto Sales. Robert asks all his customers to stop by and visit him anytime.
Meet Melvin Booker Jr, he has been with 4th Street Auto for two years. Melvin started in the car business with the Sam Swope Advantage Plan 16 years ago. Melvin asks all his previous customers to see him when they are looking for a new car. Dig it!